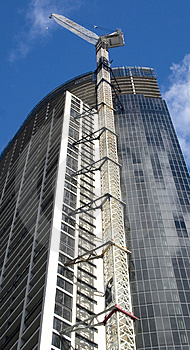 Originally formed in 2002, the Minority Construction Council is a rapidly growing Not for Profit. In 2006 The Board Of Directors approved a motion that set the wheels in motion to quickly expand the MCC's services, expand its' membership base, and rekindle all Government contacts from The Governors office on down to the town and chamber of Commerce levels. No stone is being left unturned, F. Anthony Santiago has been brought on board as the Executive Director and has been creating the infrastructure in anticipation of a huge 2007. Watch for powerful offerings, great services, political action, and a grass roots educational campaign in the months ahead. Yes, it's an exciting time here at the Minority Construction Council!
Welcome to the Minority Construction Council This Website is designed to be an easy and fast resource for you to access all that we have to offer. Follow the links to the left to start getting benefits now. For more detailed information look in the footer below. The Minority Construction Council is here to serve you. If you need support for finding a job; training on how to get and profit from the job, management on running a job; the MCC welcomes you...."
Supplier's, donators or Government representatives please feel free to navigate the site. We are a rising star in the Not-For Profit sector. You can see ways to align yourself with the MCC and help us get the word out that there is help for minority contractors in the state of Connecticut.
The Minority Construction is a unique Not For Profit organization founded on the belief that opportunities for work need to be fair, and that these opportunities need to be:
Cultivated

Submitted properly
Our signature CUPS program offers education that supports our members' bid. No getting hurt because your estimates are incorrect. The MCC offers an education that leads to a polished, professional bid with the numbers done right. That is our CUPS program. To see more of our services please visit our Services Page.